When planning vacations with my family, I always like to add in a little education to our fun adventures. Whether we are exploring historical sites, climbing a lighthouse or learning about conservation and sea life – it's these types of experiences that bring us closer together as a family. My kids love learning about animals. When we visited Lion Country Safari near West Palm Beach, we were able to feed giraffes and learn about their surroundings and daily life. It was an experience that we still talk about often – it was an incredible opportunity for our family.
There's no better way to learn about your favorite food, than to get in the kitchen with a chef and help cook your own meal. My five-year old, Maggie loves helping me in the kitchen. She especially likes stirring the ingredients and I'm having fun teaching her about measuring when we are reading our dinner recipes together.
This March, the JW Marriott Grande Lakes in Orlando invites families to come together in the kitchen to create the perfect pizza. In the JW Griffin Cooking School, families learn dough making, pizza stretching and even how to make mozzarella! And the best part – at the end of class, you get to eat your creation. My kids always seem to eat more when they've had a hand to help in the kitchen and pizza is no exception.
Theme parks are a place that many may not think of as educational, but if you look close there are a variety of activities where families can have incredible experiences. At SeaWorld Orlando, families can meet animal educators, see animal feedings and even experience a walk alongside penguins at the Antarctica: Empire of the Penguin. One of our favorite activities at the park is the 360° theatre show, TurtleTrek. This incredible story explains the journey and life of sea turtles and it's a fantastic way to influence children to do their part to protect the sea turtles.  Part of TurtleTrek involves seeing sea turtles in an aquarium setting – my girls loved watching the animals swim right up to the glass.
As an added perk, guests staying at the Renaissance Orlando at SeaWorld receive complimentary access to the SeaWorld Rescue Tour, a twenty-minute behind-the-scenes look at how the park rescues and rehabilitates sea life. As a resort guest, families also receive Quick Queue® passes for front of the line access. Less time waiting in line means more time learning about penguins, sharks, whales and more. And that's always a good thing!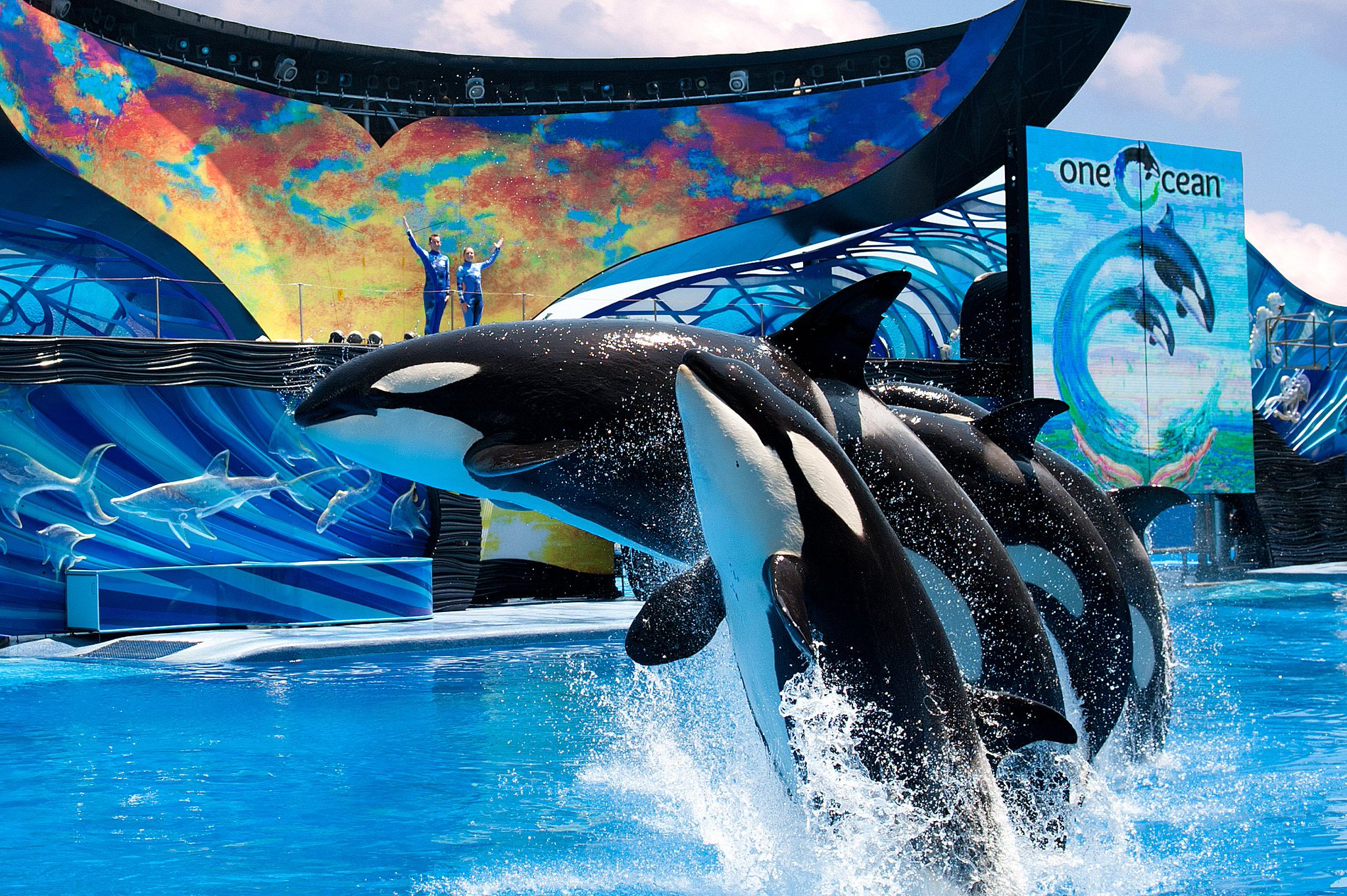 It's an adventure to incorporate fun, learning activities with kids. They usually end up having such a great time that they don't even realize they are learning.  And you want to know a secret? As a parent, I usually end up learning something new too! When my girls get a little older, I'm looking forward to exploring some of Florida's National Parks and maybe even take them on an airboat ride through the Everglades.
What types of adventures do you enjoy with your family on Florida vacations?